Introduction:
Venice and its mainland is a city rich in history and heritage. The city was founded about 1800 years ago. this place is witness to huge incidents. If you travel here, you will know many of its history or events. It is also considered one of the most beautiful cities in the world. if you go here for a visit you will see the most beautiful places in Venice.
The beauty of Venice has spread all over the world. Here you can visit a wide disparity of museums, palaces, churches, and villas, the famous islands of Murano and Burano, Venice's historic center, the villas along the Brenta river, and the beautiful landscapes of the Milanese area.
People from all over the world flock to Venice to enjoy these breathtaking views and see the most beautiful places in Venice. if you are a traveler you should not miss Venice tourism from your bucket list.
after all, Venice is not only a cultural place and beach, let its parks and naturalistic oasis Will fascinate you with their beauty and calm.
Besides, You may Read our "Best Lightweight Luggage for International Travel" article.
The rundown
St Mark's Basilica
Palazzo Ducale (Dose's Palace) and Bridge of Sais
Canale Grande (Grand Canal)
Bell Tower of San Giorgio Maggiore.
Scala Contarini del Bovolo.
Best places to visit in Venice in 2023
 Before starting your travel to Italy you should know what is most beautiful places in Venice are. I tried to choose for you in this article the most beautiful place in Venice.
01: St Mark's Basilica
St Mark's Basilica (Italian: Basilica di San Marco; Venetian: Baxéłega de San Marco), is the cathedral church of the Roman Catholic Archdiocese of Venice in northern Italy, It is the most popular of the city's churches and one of the most known examples of Italo-Byzantine architecture of the 11th century. St Mark's Basilica is the Most Beautiful Places In Venice.
There is a winged lion, the symbol of the saint, and the symbol of Venice in front of the building. Construction of the building began in the eleventh or twelfth century and took about a century to complete. The building is modeled on the Hagia Sophia Mosque in Istanbul. above the doorways on the façade, you will see The gold-backed mosaic pictures. This church is Decorated with 4,240 square meters of gold mosaics domes and walls.
This place attracts a lot of tourists from different parts of the world every year so keep your duffel bag at your own risk while traveling here.
02: Palazzo Ducale (Dose's Palace) and Bridge of Sais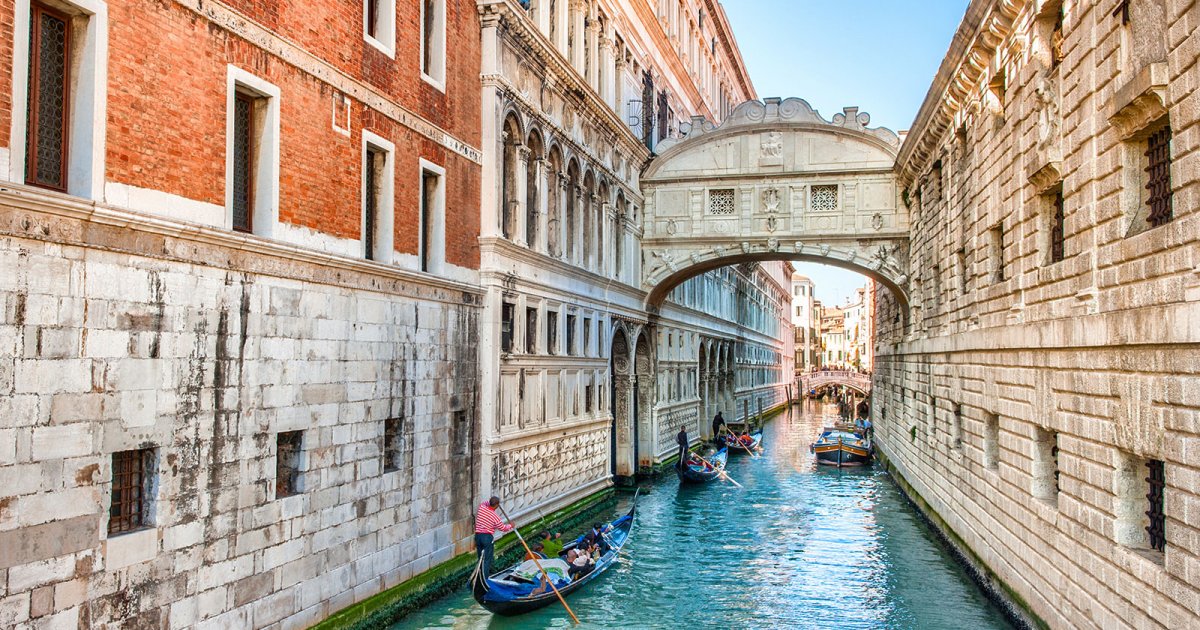 Visitors arriving in Venice once stepped ashore under the façade of this extraordinary palace. They couldn't have failed to be impressed, both by its size and the finesse of its architecture. Visitors who have come to Venice but are not fascinated by the architecture cannot be found. There is a fascinating tax environment that attracts travelers. The beautiful architecture and the glitter of the night light in the water will fascinate anyone. Even jaded 21st-century travelers gasp in awe at the Palazzo Ducale's luxury and expensive decoration.
03: Canale Grande (Grand Canal)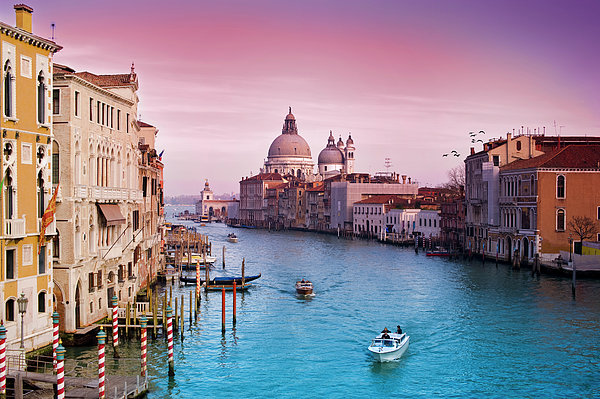 hey, when you hear the name of the grand canal you think "What is the Grand Canal?"
yeah, just wait, The Grand Canal is the most eminent and important in Venice, Italy. Some of you already knew that, right? There is still a lot of information you don't know about the Grand Canal that will slap your mind. After all, I can tell that it is one of the most beautiful places in Venice.
Do you Want to know more?
Then keep on reading!
Whenever you will see the Grand Canal, 3 questions will come to your mind:
First of all: How long is it? secondly: How deep and thirdly how wide is it?
The Grand Canal in Venice is on average 3.8 km long (2.36 miles) and The narrowest part is 30 m wide (100 feet), while the widest is 90 meters (300 feet) because The width of the Grand Canal is not fixed and varies along its length.
after all, on average, the depth of the Grand Canal is about 5 meters (16.5 feet). and I think its also the most beautiful place in Venice
Do you think these three are over? No, I have more names of the best spots in Venice. I am going to describe that very soon.
---
Best time to visit Venice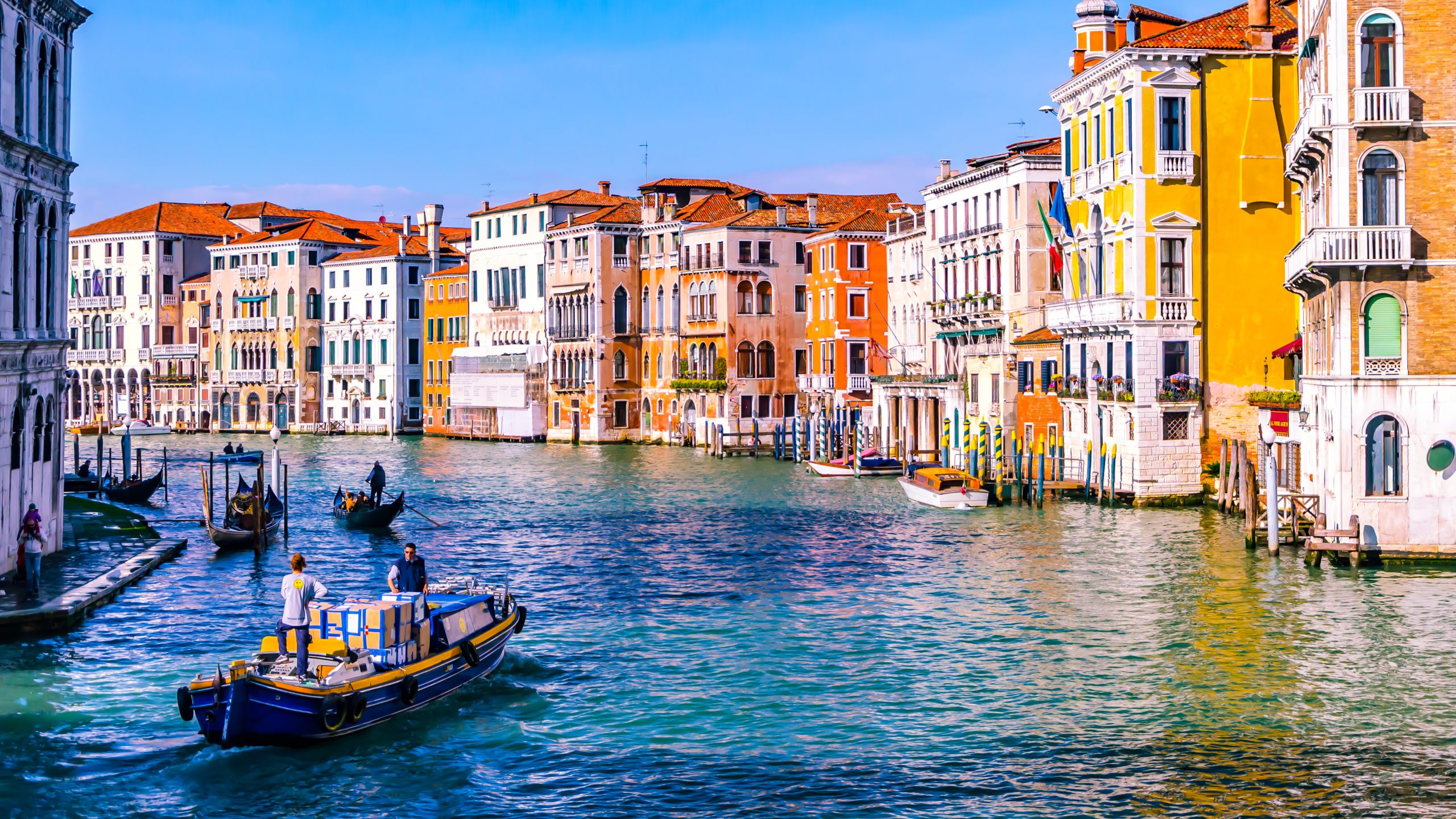 If you want to visit beautiful Venice and avoid crowds, Winter is an excellent time for travel in Venice. Moreover, this is my favorite time for traveling to all places. because in this season you will not be overheated. As a result, you will be able to travel everywhere with ease.
after all the best time to visit tourist places of Venice is during April, May, September, and October When the weather is conducive to travel.
I suggest that you should avoid visiting in August month when the weather is very bad and muggy.
---
The Best Areas to Stay in Venice
Venice is the most beautiful place in the world then you will be comfortable visiting this place. It is a very old and historic city. Venice has been incentive emulation for centuries; there are at least twenty Competitors for 'Venice of the East/South/North/Tropics', and the name immediately conjures up visions of show-stopping architecture and romantic gondola rides along canals.
San Marco
San Marco is the oldest and grandest part of the city that is located in the southern part of Venice and it is divided from San Polo and Dorsoduro by the Grand Canal. Most tourists stay in this area. Crowds of visitors will catch your eye day and night, especially near the water.
San Croce
Santa Croce is the lowest tourist area in the city ‍and its borders are San Polo to the west. if you want to go here, home to the bus station, cruise ship port, and Vaporetto hub consists of old-school, family-run restaurants. besides that affordable accommodations, there are a couple of sights here with attention to contemporary art and explanation. it is also the Most Beautiful Places In Venice.
There have also Encompassed both the train station and the world's first Jewish ghetto and a Jewish history museum.
Murano
Murano is stood just north of Venice city. you can reach here via a short Vaporetto ride from Cannaregio. Most visitors to Venice like to waste their time on the main island and don't go for visit anywhere else. many travelers don't even realize that Venice is made up of more than one island.
without main island is home to over 100 smaller islands in Venice proper that are all included in the city of Venice. As a result, you can escape from the crowds on the main island.
after all, Venice is a beautiful place but there have no beach if you want to get some feeling of the sea you have to go to cox's Bazar the longest beach in the world.
Besides, You may read 10 Best Travel Electric Toothbrush – Revealing the Best of 2023
FAQs
Is Venice worth visiting in 2022?
why not? It's worth seeing. Venice is never old. Its canals spread the same beauty as before which always fascinates people. As a result, you can turn around now if you can.
Where is the best view of Venice?
Venice has more viewpoints. all places will attract you. From this some have the more famous. For your convenience, I am mentioning the names of some places in order. Which will help choose your place. These all include the most beautiful places in Venice.
Bell Tower of San Giorgio Maggiore.
Scala Contarini del Bovolo.
Terrace of The T Fondaco Dei Tedeschi.
Ponte dell'Accademia.
St Mark's Campanile.
San Marco Cathedral.
What Venice is famous for?
Venice is known as the name 'City of Canals'. It is famous for including its beautiful islands, small bridges, gondola lifts, atmospheric thoroughfares, and festival fests. Almost, erected over 118 islets, Venice and its lagoon is one of the most unique metropolises in the world.
Venice is unique architecturally, environmentally, and historically, and in its days as a democracy, the megacity was nominated la Serenissima (" the most serene" or " sublime").
Is Venice a beautiful city?
Venice is one of Italy's most graphical cities. if you go here you will see the most beautiful places in Venice. Beautiful floating palaces of stone surrounded by an ancient network of canals will catch your eye. If this city fascinates you then why not make it beautiful?